Revive San Francisco's Public Housing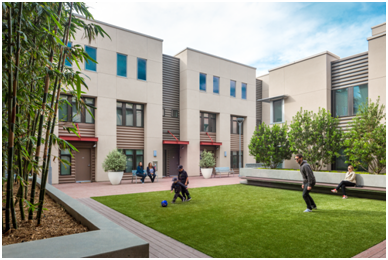 The HOPE SF Initiative seeks to transform four of San Francisco's most distressed public housing sites into vibrant, thriving communities through holistic revitalization. In 2006, the City convened a task force, representing diverse perspectives, to develop a set of principles that would become the HOPE SF Initiative. This initiative has eight guiding visions, helping ensure a positive outcome for all residents:
Ensure No Loss of Public Housing
Create an Economically Integrated Community
Maximize the Creation of New Affordable Housing
Involve Residents in the Highest Levels of Participation in the Entire Project
Provide Economic Opportunities through the Rebuilding Process
Integrate Process with Neighborhood Improvement
Produce Community Focused Revitalization Plans
Create Environmentally Sustainable and Accessible Communities
Build a Strong Sense of Community
More information on housing efforts and policy in San Francisco is available here.