Health and Human Services
DPH: Department of Public Health
HSA: Human Services Agency
HSH: Department of Homelessness and Supportive Housing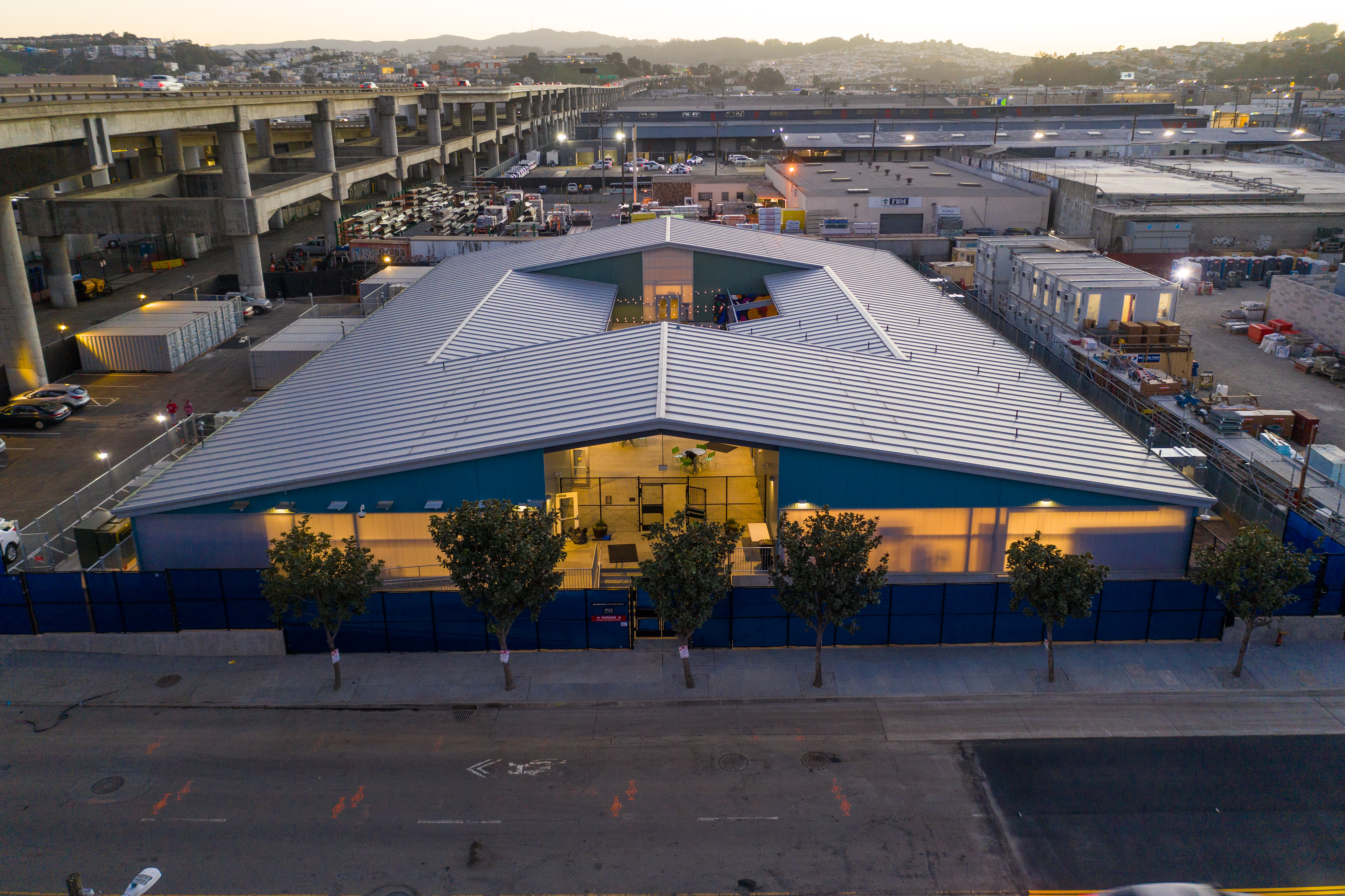 San Francisco's Health and Human Services programs are delivered at facilities throughout the city and reach many of San Francisco's most vulnerable residents, including individuals and families experiencing homelessness. Providing high quality and accessible health care and human services are critical to eliminating racial disparities in health and welfare that affect San Franciscans, including stress, nutrition, heart disease, maternal mortality, life expectancy and more. Our medical campuses, neighborhood clinics, children's resource centers, workforce and family support services offices, shelters, navigation centers, permanent supportive housing, and associated administrative space all play a part in providing these essential services.
Overview
San Francisco's health and human services agencies provide high-quality, culturally-sensitive services for residents in need of public care.
Public Health
The San Francisco Department of Public Health's (DPH) mission is to protect and promote the health of all San Franciscans, and the department's hospitals, clinics, and administrative offices all contribute to the success of that mission. DPH's organization falls into two divisions, the San Francisco Health Network, which provides
direct health services to insured and uninsured residents, and the Population Health Division, which addresses public health concerns including consumer safety and health promotion. The department's central administrative functions support the work of both divisions and promote integration.
With the completion of the Zuckerberg San Francisco General Hospital and Trauma Center (ZSFG) in 2015, DPH is now focusing on the renovation of existing hospital campus buildings and community-based clinics, as well as the relocation of staff from the seismically vulnerable building at 101 Grove Street. The 2016 Public Health and Safety General Obligation (G.O.) funded the seismic strengthening of Building 5 at the ZSFG campus, as well as improvements at the Southeast, Castro-Mission, and Maxine Hall Health Centers. In 2016, DPH completed master planning efforts to move staff out of the building located at 101 Grove. The majority of this effort has been funded through the General Fund Debt Program, and the last piece is expected to come from the planned 2024 Public Health G.O. Bond, pending voter approval. The proposed solution involves relocating some staff to the ZSFG and Laguna Honda (LHH) campuses, and the rest to City-owned properties in and around Civic Center.
Human Services and Homelessness and Supportive Housing
San Francisco has two human services departments: The Human Services Agency (HSA) and the Department of Homelessness and Supportive Housing (HSH). Through assistance and supportive services programs, HSA promotes well-being and self-sufficiency among individuals, families, and communities. HSA is also responsible for three child-care center facilities.
HSH strives to make homelessness in San Francisco rare, brief, and one-time through the provision of coordinated, compassionate, and high-quality services. HSH operates three City-owned shelters and a growing portfolio of Navigation Centers that play a critical role in helping vulnerable populations permanently exit the streets. HSH also administers locally and federally funded supportive housing to provide long-term affordable housing with on-site social services to people exiting chronic homelessness (Permanent Supportive Housing). San Francisco's Permanent Supportive Housing portfolio includes a variety of housing options, including renovated Single Room Occupancy hotels, newly constructed units and apartment buildings that operate under a master-lease between private property owners and the City.