Affordable Housing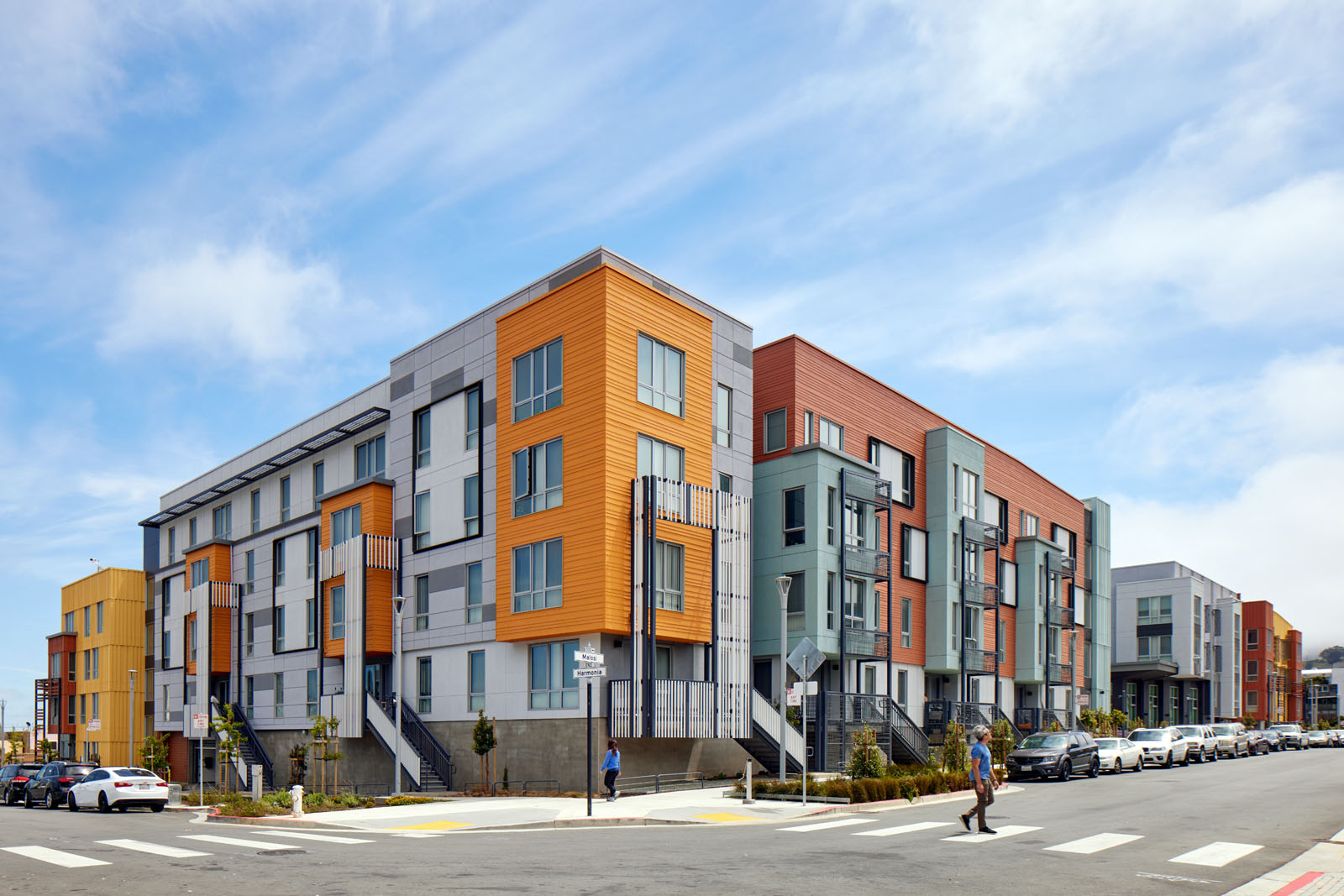 Mayor's Office of Housing and Community Development 
Distributed more than $200 million via 370 grants to local community-based organizations. 
Provided $21 million in direct rental assistance to more than 3,000 vulnerable households impacted by the economic downturn of the pandemic via more than a dozen community-based organizations. 
Celebrated ten groundbreakings and 12 grand openings for affordable buildings totaling 2600 affordable housing units since 2020.
Converted 665 units from privately owned to permanently affordable through the Small Sites Program.
Brought low-cost wireless internet to HOPE SF communities through a partnership with The San Francisco Housing Authority and The Department of Technology.
Office of Community Investment & Infrastructure
Funded and leased 151 newly completed units of affordable housing. 
Approved $137.8 million in predevelopment and construction loans toward the development of 671 affordable units in Mission Bay South, Transbay, and Hunters Point Shipyard Phase 1. 
Constructed 140 new affordable housing units in Mission Bay South.  
Sold approximately 60 affordable units to families earning 80%-100% of Area Median Income (AMI).  
San Francisco Housing Authority
Sunnydale: Achieved 100% lease up on Phase 1A-1/1A-2 containing 167 apartments with 125 as public housing replacement units. 
Sunnydale: Progressed on Phase 1A-3 which includes construction of 170 apartments and 20,000 square feet of neighborhood amenities. 
Sunnydale: Received site permit for Block 1 Community Center in April 2022 with Construction targeted for December 2022.
Sunnydale: Started construction on Herz Playground Recreation Center in
November 2022.
Sunnydale: Received application approval for Megaphase (Blocks 1B, 1C and 3C) by Planning in July 2022 and sent Infrastructure Basis of Design Submittal to Public Works in August 2022. 
Potrero: Completed Phase 1 with construction of Block X and all 53 public housing replacement units are leased and occupied.   
Potrero: Commenced construction of 118 permanent replacement units in Phase 2/Block B. 
Treasure Island Development Authority
Constructed 105-unit Maceo May Apartment project for occupancy in early 2023, providing supportive housing for formerly homeless and low-income veterans. 
Broke ground on the 138-unit Star View Court, the second 100% affordable housing site on Treasure Island, which will be ready for occupancy in 2024.