Letter from the City Administrator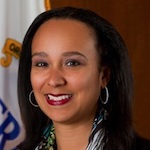 In compliance with the San Francisco Administrative Code Section 3.20, I am pleased to submit the City and County of San Francisco Capital Plan for Fiscal Years (FY) 2020-2029. The guiding document for City infrastructure investments, this Plan assesses the City's capital needs, identifies the level of investment required to meet those needs, and provides a constrained plan of finance for the next 10 years.
The Capital Plan continues the City's commitment to plan and finance projects that will strengthen the integrity of San Francisco's infrastructure in an equitable way. The Plan recommends a record level of $39 billion in investments that will improve San Francisco's resilience through critical seismic repairs and strengthening; transportation and utility system improvements; a stronger Seawall; modern public health and safety facilities; and safer streets for pedestrians, bicyclists, and drivers.
Even with this record level of investment, the Plan defers five billion dollars in identified capital needs for General Fund departments. Assuming continued seven percent annual growth in the Pay-As-You-Go Program, the state of good repair needs for those departments is not fully funded until FY2027. We must continue to invest in our infrastructure to contain costs and deliver the quality of life that our residents, workers, and visitors deserve.
We know that programmatic investments alone will not solve the problems San Francisco faces. Near-term investments to build additional affordable housing, mitigate seismic risks in our public health buildings, and ensure the safety and operational capability of our public safety departments in the wake of disaster will help safeguard our long-term viability.
San Francisco has long been a city resilient in the face of environmental, economic, and social challenges. The Capital Plan not only guides infrastructure investments but also builds public trust in the City's ability to do smart long-term planning. I look forward to working with the Mayor and the Board of Supervisors to enact the recommendations of this Plan and continuing to build a stronger San Francisco.
Naomi M. Kelly
City Administrator