Hazards and Climate Resilience Plan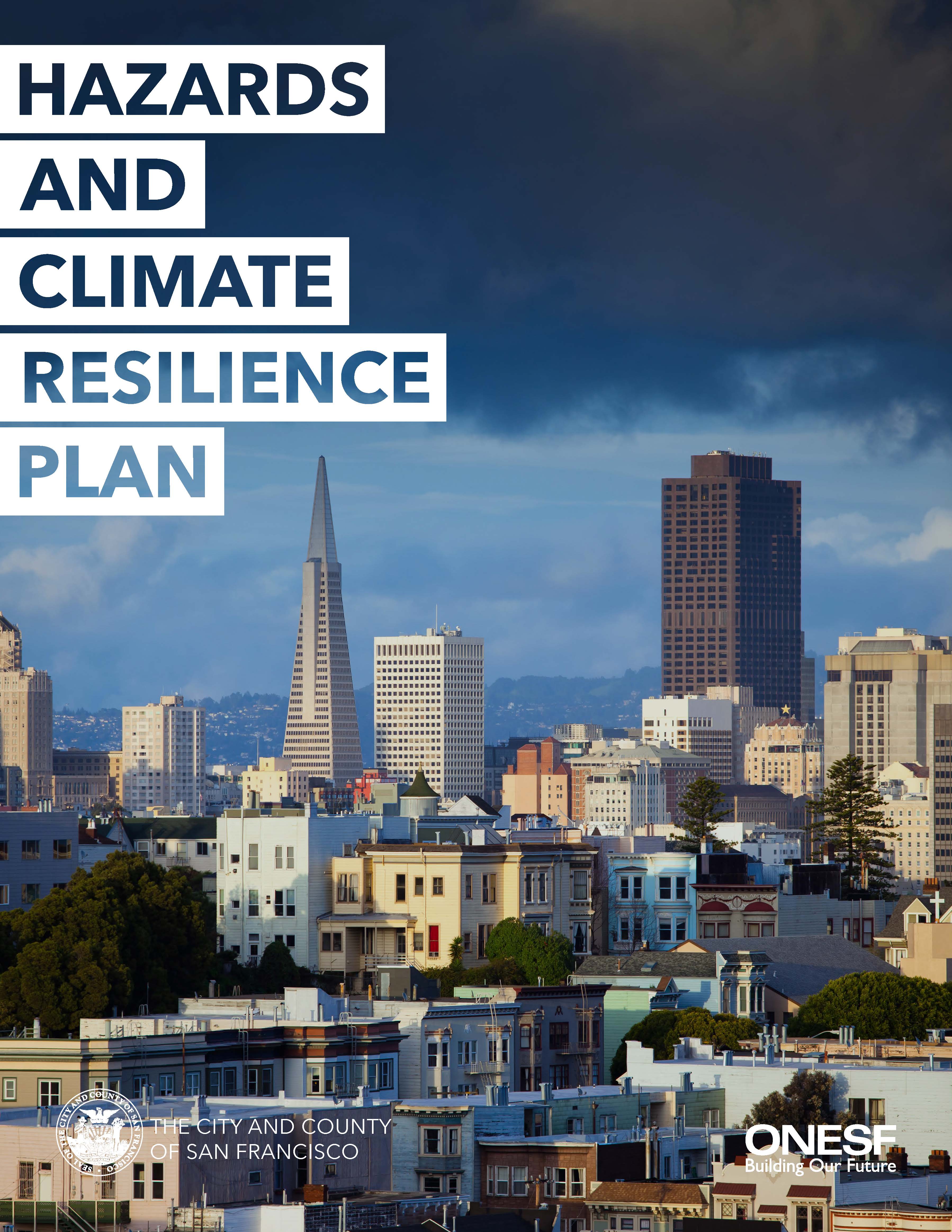 Anyone who spends time in San Francisco quickly recognizes its incredible beauty. Dramatic landscapes and vistas, proximity to water, wonderful hills, mild weather, and rolling fog are all part of what make San Francisco such a great place to live. However, the same geologic and climate forces that create this setting also make us susceptible to natural disasters. While earthquakes continue to place San Francisco at-risk, climate-related challenges such as sea level rise, extreme heat, unhealthy air, and flooding are becoming more common. At the time, we are seeking increasing numbers of vulnerable populations, that are disproportionately affected by these natural disasters, being placed at-risk. 
The Hazards and Climate Resilience Plan (HCR) is San Francisco's blueprint to better understand and address the impacts of natural disasters on our assets and our people. It identifies the hazards, risks, and consequences the city can expect to face and proposes over 90 strategies to mitigate their potential impacts. In so doing the HCR also serves as an update to the 2014 Hazard Mitigation Plan, Community Safety Element and Climate Action Strategy. 
The HCR is currently under review by CalOES and FEMA. Once this is complete, it will go to the Board of Supervisors for approval. During this process, we will continue to share the HCR findings and strategies with commissions, community groups and the public at-large. 
Please check back for updates to this website that will make it easier to read and access the Plan, including its strategies. We encourage your comments and feedback.
The Final Draft is currently being reviewed by CalOES/FEMA and the full report is available for download here. 
Key Contacts:
For more information, please contact the following staff from the SF Office of Resilience and Capital Planning:
Melissa Higbee
melissa.higbee@sfgov.org
HCR Plan Project Manager
415-554-4939
Heidi Rivoire
heidi.rivoire@sfgov.org
Office Manager
Project Team
The City and County of San Francisco Office of Resilience and Capital Planning is leading this effort in partnership with the Department of Emergency Management, Department of Public Health, Department of the Environment, and Planning.