Hazards and Climate Resilience Plan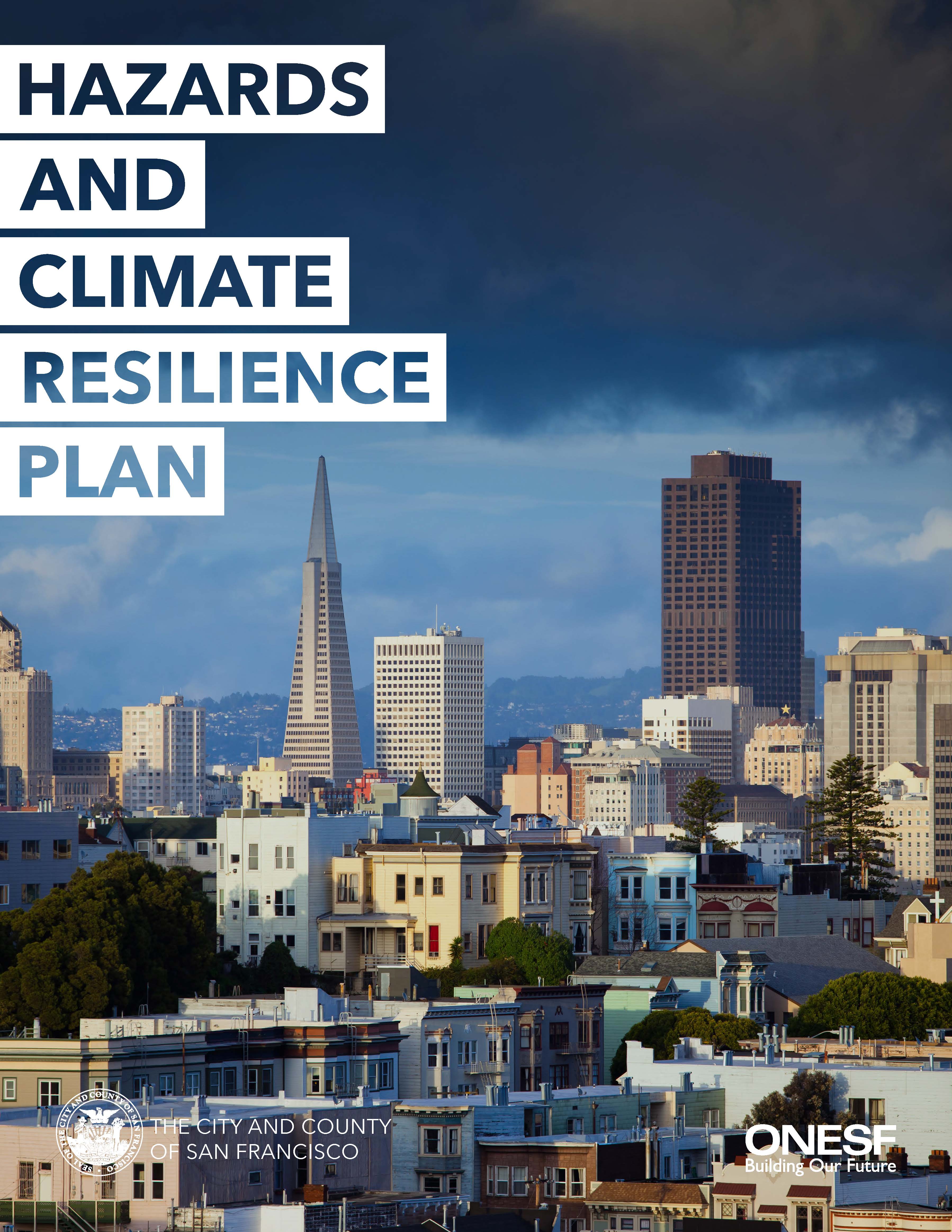 Anyone who spends time in San Francisco quickly recognizes its incredible beauty. Dramatic landscapes and vistas, proximity to water, wonderful hills, mild weather, and rolling fog are all part of what make San Francisco such a great place to be. However, the same geologic and climate forces that create this setting also make us susceptible to natural disasters. Earthquakes continue to place San Francisco at risk and climate-related impacts, such as sea level rise, extreme heat, unhealthy air, and flooding are becoming more common and severe. While our entire community experiences these stresses, disproportionate burdens are felt by our increasing numbers of vulnerable residents. 
The Hazards and Climate Resilience Plan (HCR) is San Francisco's blueprint to better understand and address the impacts of both sudden and slower moving disasters on our assets and our people. It identifies the hazards, vulnerabilities, and consequences the city can expect to face without action and proposes over 90 strategies to mitigate risks and adapt to unavoidable climate impacts. The HCR serves as an update to the 2014 Hazard Mitigation Plan and is one of the key implementation plans for the Community Safety Element of the San Francisco General Plan. It also complements the City's Climate Action Plan, a roadmap for eliminating greenhouse gas emissions in order to minimize the severity of climate-related hazards.
The HCR was adopted as San Francisco's 2020 Hazard Mitigation Plan by the Mayor and Board of Supervisors on June 16, 2020 and approved by the Federal Emergency Management Agency (FEMA) on July 21, 2020. 
The full report is available for download here. 
A Storymap of the hazards found in the HCR is available in the menu to the left or by clicking here. NEW
An interactive dashboard with all the strategies found in the HCR is available here. 
 
Key Contacts:
For more information, please contact the following staff from the SF Office of Resilience and Capital Planning:
Melissa Higbee
melissa.higbee@sfgov.org
HCR Plan Project Manager
415-554-4939
Heidi Rivoire
heidi.rivoire@sfgov.org
Office Manager
Project Team
The City and County of San Francisco Office of Resilience and Capital Planning is leading this effort in partnership with the Department of Emergency Management, Department of Public Health, Department of the Environment, and Planning.