Hazards and Climate Resilience Plan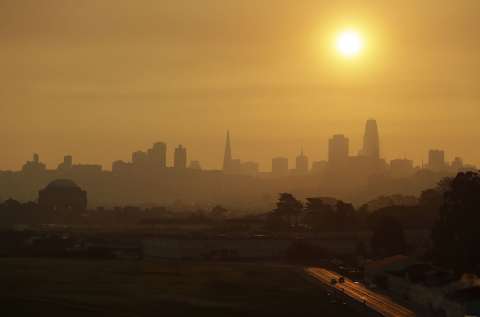 The City and County of San Francisco is developing a Hazards and Climate Resilience (HCR) Plan. While the Hazards part of this plan is required by FEMA, our City recognizes the impacts of climate change as a hazard so we are incorporating climate resilience. The plan strategies seek to increase the resilience of all the parts of our City that keep it running - buildings, infrastructure, utilities, transportation, communication systems, and of course the people who live and work in San Francisco. The HCR Plan will underpin the City's next Climate Action Strategy and Community Safety Element update. Numerous departments are collaborating to create this plan so that it is truly comprehensive and holistic. To ensure strategies are based in evidence, the project team has conducted an assessment of the unique hazards we face in San Francisco.
Key Contacts:
For more information about the purpose or scope of the HCR Plan, please contact the following staff from the SF Office of Resilience and Capital Planning:
Jim Buker
HCR Plan Project Manager
415-554-4939
Heidi Rivoire
Office Manager
heidi.rivoire@sfgov.org
Project Team
The City and County of San Francisco Office of Resilience and Capital Planning is leading this effort in partnership with the Department of Emergency Management, Department of Public Health, Department of the Environment, and Planning.