09. Health and Human Services
Renewal Program
The overall renewal needs for the City's Health and Human Services facilities total $427 million over the next 10 years. The Capital Plan recommended funding level for these needs is $119 million as shown in Chart 9.1. Given anticipated funding constraints due to the COVID-19 crisis, sufficient General Fund to meet this recommendation may not be available.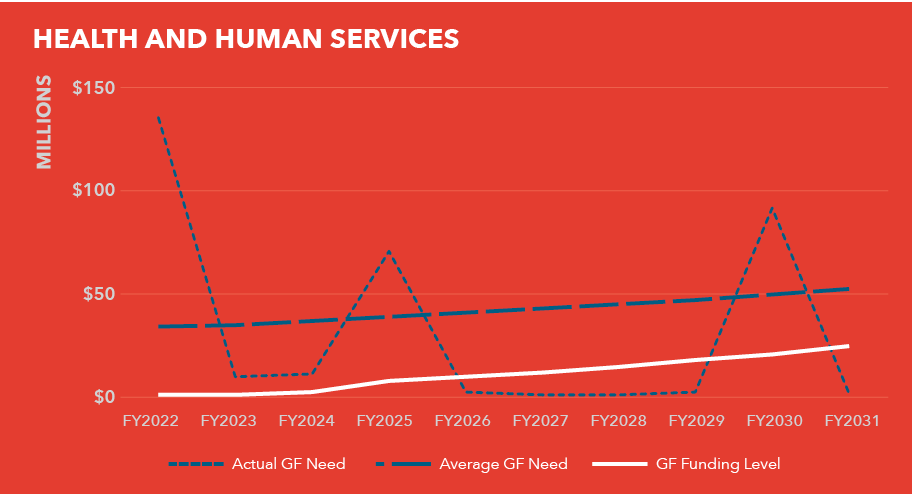 There are many outstanding needs for aging Public Health facilities, both at the Zuckerberg San Francisco General Hospital and Laguna Honda Hospital campuses, and also the neighborhood clinics. These renewal needs include water intrusion, outdated fire safety systems, kitchen refrigeration issues, obsolete elevator components and deteriorating HVAC systems. Given the large scale of these projects, they are expected to receive some funding from the planned 2023 Public Health G.O. Bond, pending voter approval.
There are also several outstanding needs at the three City-owned shelters. While several life safety renewals were addressed through the 2016 Public Health and Safety Bond, a lot more work remains to bring these facilities to a state-of-good-repair.