Sustainability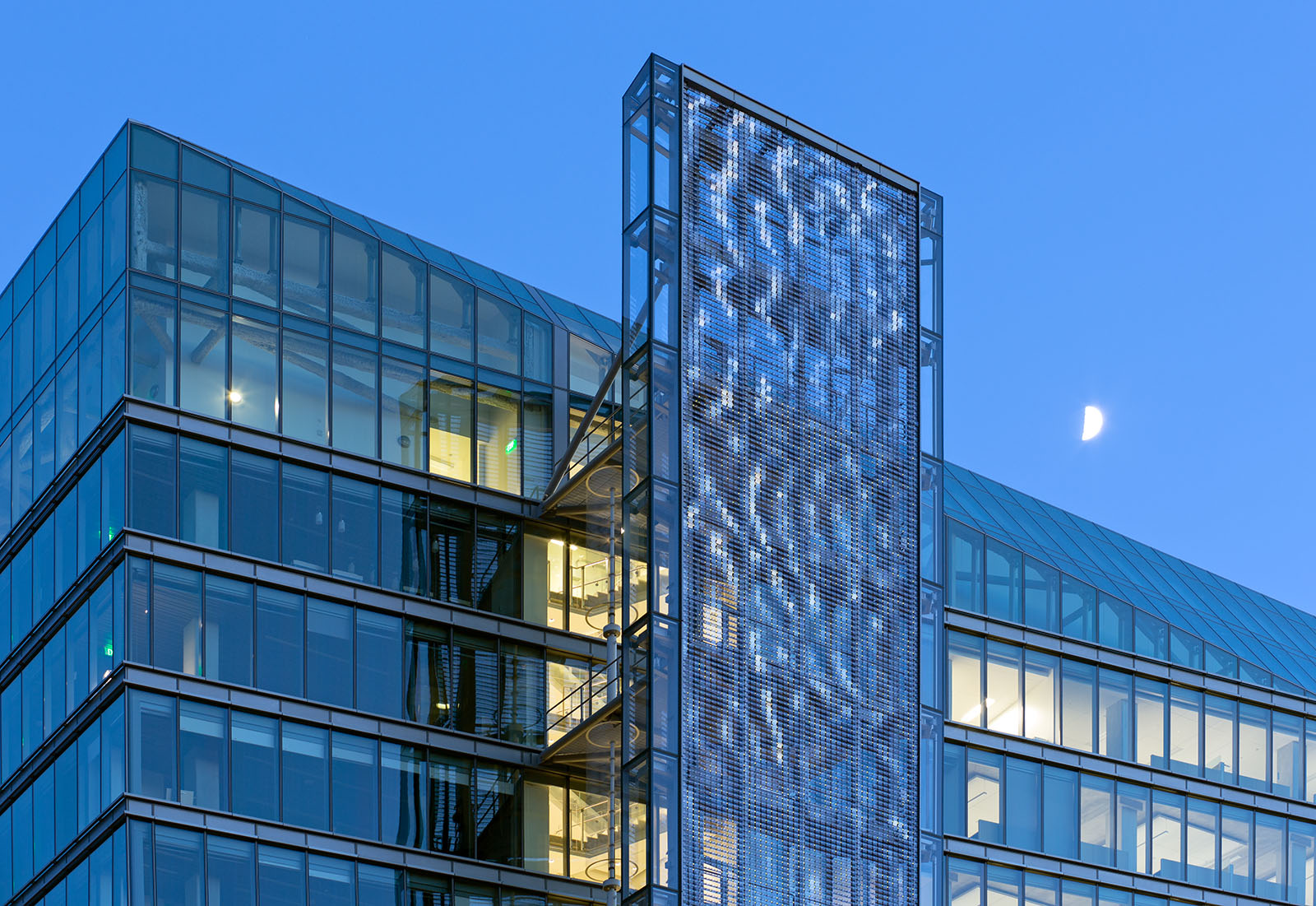 Both the Mayor and the Board of Supervisors are committed to protecting public health and welfare by calling for and supporting local actions to reduce global warming and protect the environment. A major component of that effort is increasing the adaptive capacity of our capital infrastructure while decreasing fossil fuel dependence. 
The City's greenhouse gas emissions reduction goals codified in the Climate Change Goals and Action Plan within the Environment Code are: 
20% below 1990 levels by 2012 
25% by 2017 
40% by 2025 
80% by 2050 
Achieving these reduction goals requires that we use clean energy sources, abandon the use of fossil fuels, and make healthy choices for ourselves and the planet. As part of that effort, emission reduction measures are integrated into departmental standard operating procedures and are an important consideration for our facilities planning.
San Francisco is leading the way in municipal green building. San Francisco was one of the first cities in the world to require LEED certification for our buildings, dating back to 1999. LEED, or Leadership in Energy & Environmental Design, is a green building certification program developed by the U.S. Green Building Council that provides independent verification of a building's green features and promotes the design, construction, and maintenance of resource-efficient buildings. In 2016 the Mayor and Board President jointly introduced legislation to update the San Francisco Environment Code with new green building standards for all new municipal construction projects. The proposed legislation will bring municipal building into compliance with state law and alignment with the requirements of LEED version 4. This legislation will help reduce greenhouse gas emissions while providing healthy, productive places for City staff and members of the public.
The City's real estate portfolio includes 50 certified projects (7 million square feet of property) that meet LEED's® sustainability standards for energy efficiency, green design, and resource conservation.
The proposed Environment Code change also requires feasibility analyses to explore achieving Zero Net Energy in new municipal construction by 2030 and identifying potential sites for solar and storage capacity to increase resilience in case of a disaster or emergency.
California has set a goal that all new residential buildings be Zero Net Energy by 2020 and all commercial buildings will be Zero Net Energy by 2030. A Zero Net Energy building produces enough renewable energy to meet its own annual energy consumption requirements. While state-level guidance has focused on residential construction so far, San Francisco is looking ahead to be able to meet the commercial target. The feasibility studies required in the proposed Environment Code will enable the City to refine our approach so that the potential of Zero Net Energy construction is realized. 
Like other cities, San Francisco faces the challenge of being unable to use our sustainable energy resources if the electric grid goes down. The Solar+Storage for Resiliency project aims to integrate solar and energy storage into the City's emergency response planning. The primary goals of Solar+Storage are to accelerate the deployment of photovoltaics and create a roadmap for using them as a viable tool for energy security in the event of an emergency. 
San Francisco municipal leadership in green building and greenhouse gas emissions reduction has informed the adoption of LEED standards in the San Francisco Building Code for private sector development. Green buildings have achieved extraordinary market penetration in San Francisco, with more than 100 million square feet of space earning LEED certification to date. In 2011 San Francisco was awarded Best Green Building Policy by the World Green Building Council and ranked the number one market for green development in North America in the Better Bricks/ Cushman & Wakefield Green Building Opportunity Index. 
San Francisco's greenhouse gas emissions reduction and Zero Net Energy goals are challenging, and there is much work ahead. San Francisco needs timely, granular data in order to evaluate building performance and utility usage so that it can make improvements and track progress. The City also needs a clear understanding of each municipal building's criticality so that emergency response preparations can be prioritized strategically. Identifying funding mechanisms that will support the implementation of recommendations as they are developed is also essential.