Infrastructure + Streets Accomplishments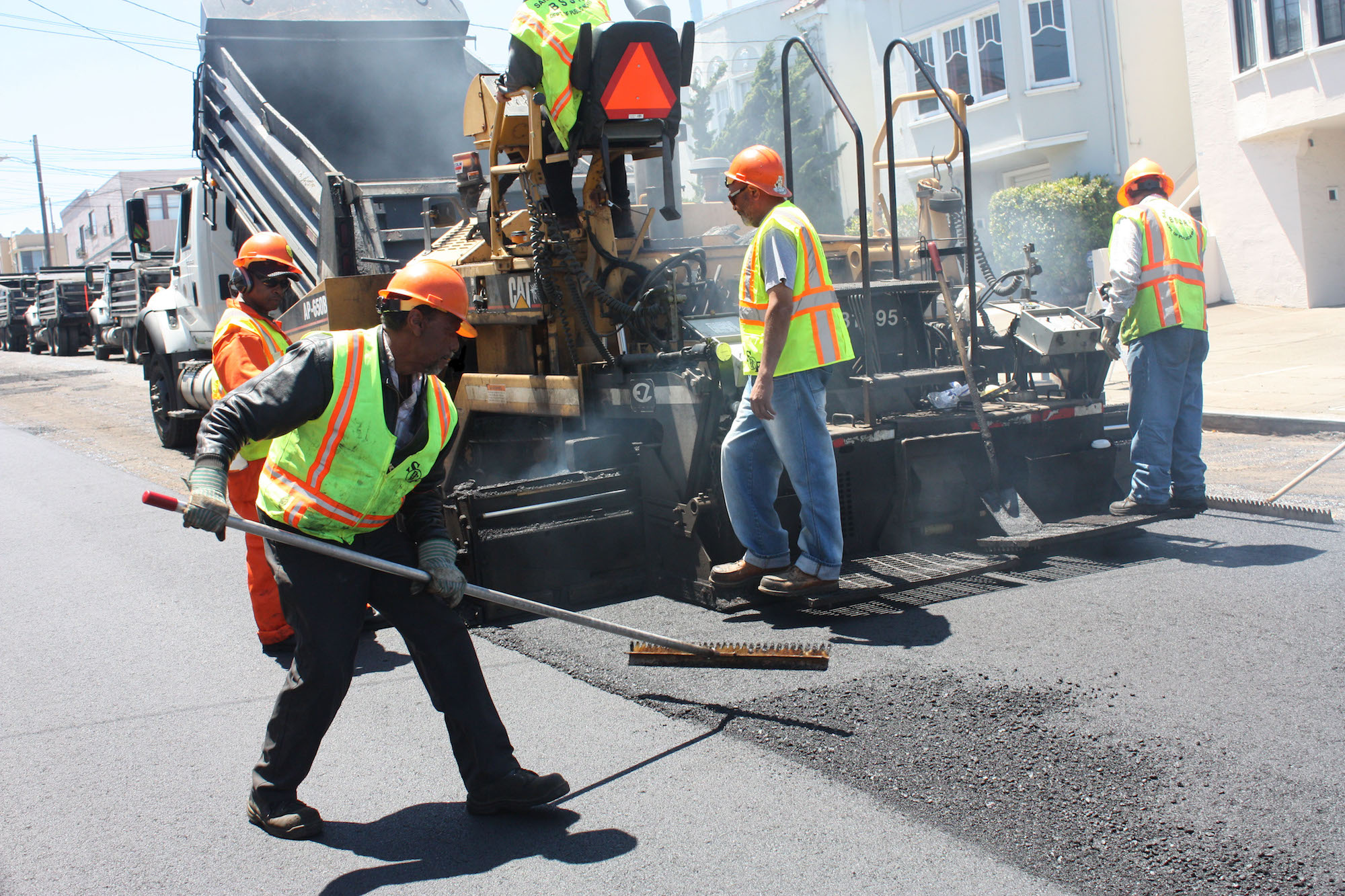 Streets and Rights-of-Way
Street blocks: Repaved and maintained 1,650 street blocks total in FY2015 and FY2016, raising the City's average Pavement Condition Index score to 69 as of December 2016. This marks the fifth straight year of PCI improvement. 
Curb ramps: Constructed approximately 3,000 curb ramps through stand-alone and repaving projects. 
Sidewalks: Inspected the sidewalk condition of 446 blocks and repaired more than 590,000 square feet of sidewalks. 
Street structures: Inspected 230 street structures, and repaired 28 structures including stairs, retaining walls, and guardrails. 
Completed 9 streetscape improvement projects: Soma Alleyways Phase II, McCoppin Hub Plaza, Fell and Oak Pedestrian and Bicycle Improvements, Castro Streetscape Improvements, 24th Street Urban Village, Taraval Streetscape, Sloat Boulevard, 19th Avenue Planted Median, and Randolph Streetscape. In addition, the Castro Streetscape Improvements project received an award from the Northern California chapter of the American Public Works Association and an honorable mention from the International Partnering Institute.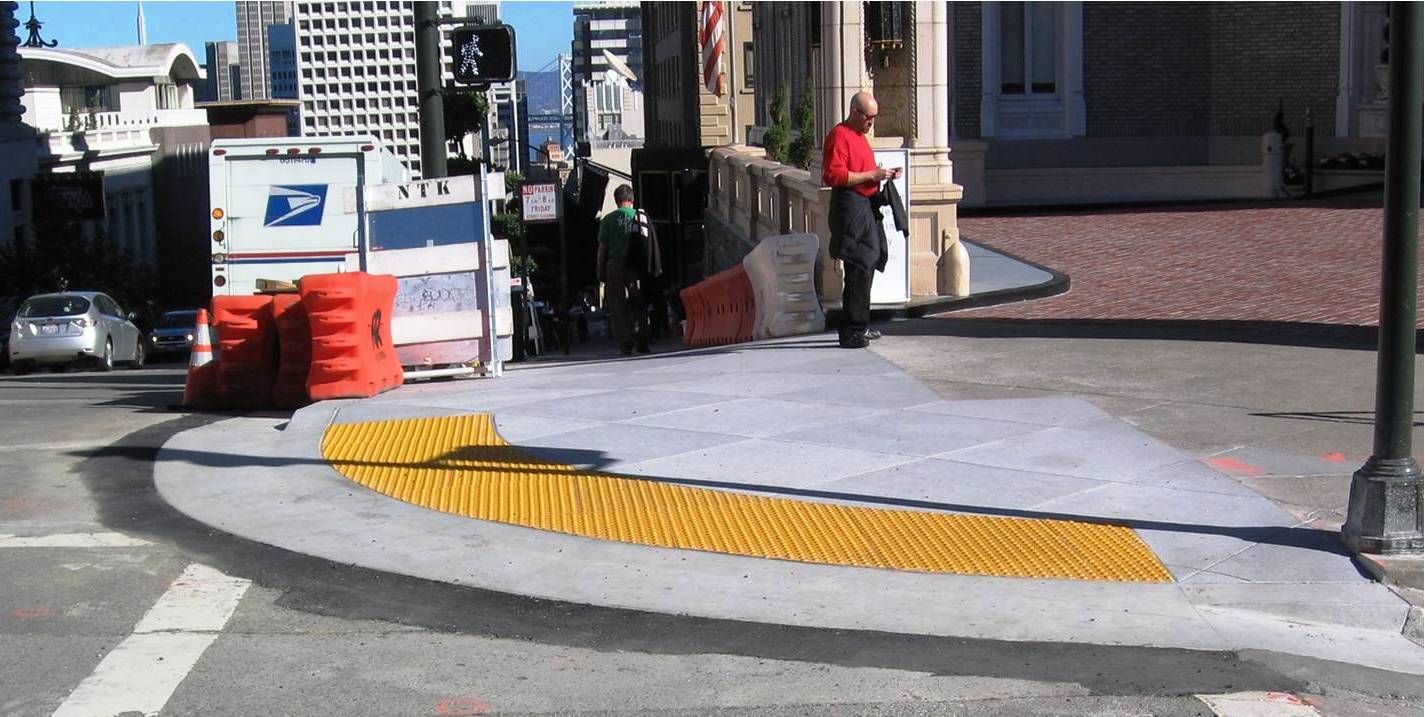 Public Utilities Commission 
Accepted and incorporated major Water System Improvement Program (WSIP) reliability projects into operation, including the Bay Tunnel, New Irvington Tunnel, and the seismic upgrade of Bay Division Pipelines 3 & 4.
Advanced water supply diversification work by approving the Westside Recycled Water Project and beginning construction on groundwater projects. 
Replaced 11.4 miles of local water mains in FY15 and FY16, meeting annual WSIP targets. 
Rehabilitated old water enterprise facilities, such as Sunol and Millbrae Yards, and new priority facilities such as the Alameda Creek Watershed Center. 
Advanced the North Point Facility Outfall System Rehabilitation Project by receiving and evaluating qualifications, issuing a list of qualified contractors, and advertising a request for bids for a construction contract. 
Issued certified green bonds for eligible sustainable stormwater management projects. 
Completed renovation of the Southeast Plant, which included roof repairs of the SEP Existing Digester and improvements on the SEP Oxygen Generation Plant. 
Began design work on major collection system reliability projects including the Geary BRT and Van Ness BRT Sewer improvements. 
Completed storm water management improvements including construction of the pilot block of Sunset Green Infrastructure, initiation of the Lake Merced Green Infrastructure Project, and design for the Channel Green Infrastructure Project. 
Began design work and issued bids on construction for Oceanside Plant improvements.
Advanced several flood resilience projects by completing a draft Flood Resilience Study and beginning planning for Wawona, Cayuga, and Folsom storm water improvement projects. 
Completed Hetch Hetchy Water Infrastructure Projects including the rehabilitation of the San Joaquin Pipeline, which involved the evaluation and assessment of structural integrity the structural upgrade of the pipeline, and pipeline cathodic protection, coating, and lining. 
Completed Power Infrastructure System Reliability Projects including the Warnerville Switchyard Upgrade Phase 1. 
Performed facilities upgrades to over 80 Hetch Hetchy structures to meet water levels of service for sustainability, operational objectives for power system reliability, and regulatory compliance. 
Established the new Streetlight Pole Assessment and Rehabilitation Program with 7,000 poles assessed and 135 deteriorated poles replaced. 
Completed energy efficiency projects including the completion of the LEED® Certification process for City Hall, which is now LEED® Platinum certified, and the installation of solar photovoltaic systems at City Hall and Cesar Chavez School. 
Installed new power infrastructure at development sites, including over 300 electric revenue meters at Hunters Point Shipyard, and completed 14 electric distribution preventative maintenance projects on Treasure and Yerba Buena Islands.