Renewal Program
This chapter includes agencies and plans that focus on areas of new development, and as a result not all entities and projects have significant renewal programs. Renewal needs in this Service Area predominantly fall under the purview of the Port. Yerba Buena Gardens renewals are addressed in the General Government Service Area.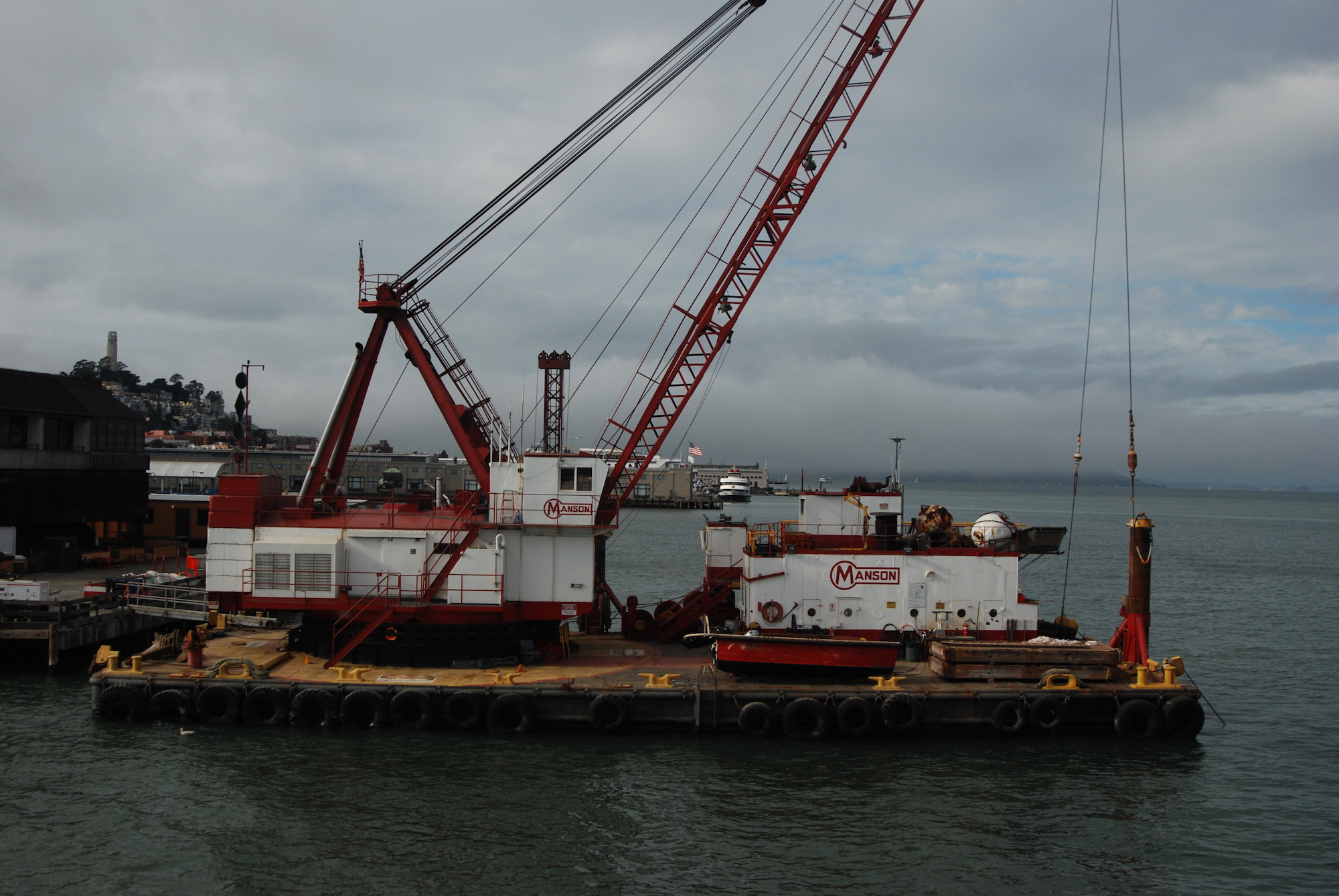 Port of San Francisco
Consistent with the Port Commission's commitment to investing in renewal of Port resources and guided by the priorities laid forth in the Waterfront Land Use Plan, the Port invests at least 20 percent of its annual budget into facility renewals. This work maintains existing resources and, when possible, makes un-leased properties fit for leasing, thus increasing the Port's revenue-generating capacity. Repairing the Port's pier structures is necessary to ensure: 1) the continued safe operation of pier superstructures and buildings; 2) the preservation of lease revenues; and 3) the extension of the economic life of the Port's pier and marginal wharf assets. 
Many large renewal projects are designed by Port Engineering staff and performed by contractors. Maintenance of the Pier substructures, the deck and piles that make up the piers, is done primarily by Port staff, which analysis indicated was the most cost-effective delivery method. With two new crews of pile workers funded in the current Capital Budget, the rate of pier repair in this Capital Plan period will increase. 
Maintenance dredging ensures the proper depth of berths at the Port's piers so that they remain suitable for water traffic. Dredging makes up 21 percent of the Port's average annual capital renewal investment in the most recent Capital Budget. Maintenance dredging is necessary for the continued operation of Port maritime facilities by keeping the Port's berths and channels at navigable depths, including sites where the Port has contractual obligations with shipping lines and operators. 
The one-time cost category primarily captures non-cyclical needs, which are typically driven by changes in code requirements. Such work includes items like closure of the dumpsite at Pier 94 and many structures at Pier 70. For these structures, partial rehabilitation is not a viable option, and any rehabilitation will trigger substantial seismic work. Until they are rehabilitated and enter a capital maintenance cycle, the entire rehabilitation cost or the cost for demolition of these buildings are modeled as one-time costs. Demolition costs are included for a limited number of structures at Pier 70, as they no longer provide utility to the Port or its mission. 
The Port's Engineering Division regularly conducts inspections of all Port facilities and categorizes the condition of more than 350 structures, including piers, wharves, and buildings. The 2016 engineering report lists 34 facilities as yellow-tagged, which Port staff recommend be repaired in the near future to avoid being shut down and 20 facilities as red-tagged (restricted access, unsafe, poor structural condition). Consistent with the Port's capital budget investment criteria, revenue-generating yellow-tagged facilities will receive priority in future capital planning and allocation decisions. While some of the red-tagged facilities may never be repaired, others may still be brought back into productive use with sufficient capital investment.