03. Accomplishments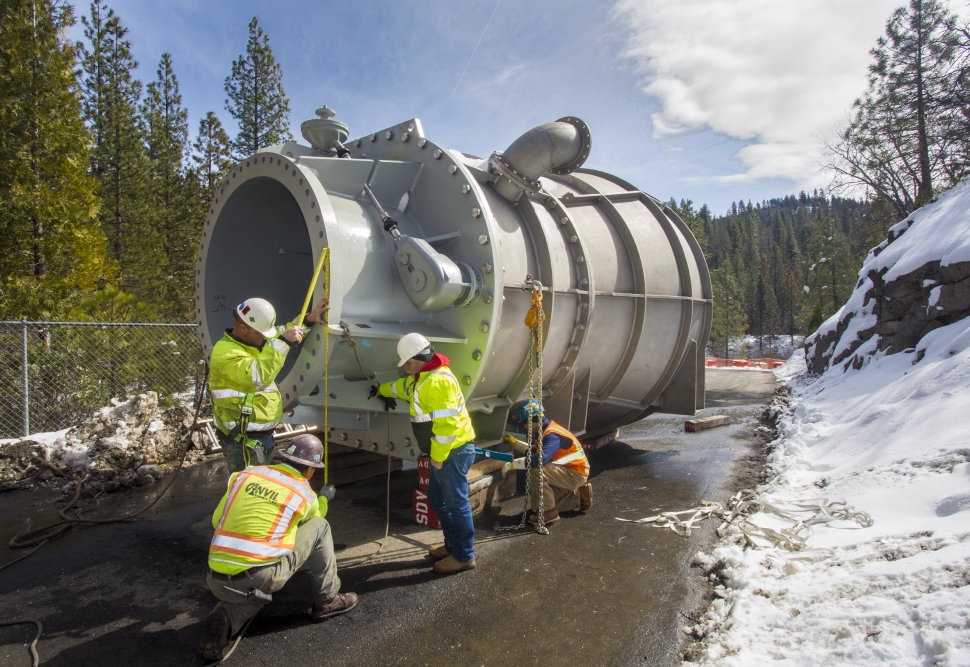 Infrastructure + Streets
Streets and Rights-of-Way
Street Resurfacing: Repaved and maintained 1,104 street blocks in FY2019 and FY2020, achieving a Pavement Condition Index score of 75 in 2020. All districts have had at least one-third of their blocks resurfaced since 2009.
Curb Ramps: Constructed 2,337 curb ramps in FY2019 and FY2020.
Street Structures: Inspected 176 and repaired 37 street structures in FY2019 and FY2020.
Street Tree Planting and Establishment: Planted 2,061 trees and established 4,839 trees in FY2019 and FY2020.
Street Tree Maintenance and Inspections: Inspected 53,469 trees and maintained 29,704 trees in FY 2019 and FY 2020.
Sidewalk Improvements and Repair: Inspected the sidewalk condition of 245 blocks and repaired more than 392,103 square feet of sidewalks.
Public Utilities Commission
Achieved level of service (LOS) goals for 41 of the 43 Water System Improvement Program (WSIP) projects with specific LOS goals, as of June 30, 2020.
Completed New Calaveras Dam construction, the largest WSIP project, and began refilling Calaveras Reservoir.
Completed roughly 82% of construction of the Westside Enhanced Recycled Water Project and made steady progress on construction of several groundwater projects including the Regional Groundwater Storage and Recovery project and the San Francisco Groundwater project.
Replaced 20 miles of local water mains in FY2019 and FY2020.
Completed construction of the Sunol Yard Long Term Improvements and Peninsula Pipelines Seismic Upgrade Phase III projects.
Continued progress towards completion of the Sewer System Improvement Program (SSIP), now about 46% complete overall.
Completed construction of various projects including Southeast Plant (SEP) Primary and Secondary Clarifier Upgrades, Central Subway Sewer Improvements, Masonic Avenue Sewer Improvements, SEP Oxygen Generation Plant, Sunnydale Green Infrastructure, SEP Existing Digester Gas Handling Improvements, Oceanside Plant Odor Control Optimization, Marin Street Sewer Replacement, SEP Seismic Reliability and Condition Assessment Improvements, and SEP New Headworks (Grit) Replacement Scope I.
Completed Phase I of Mountain Tunnel inspection and interim repairs and awarded the Construction Manager and General Contractor contracts for the Mountain Tunnel Rehabilitation Project.
Completed Power Infrastructure System Reliability Projects including the Warnerville Switchyard Upgrade Phase 1.
Completed over 50 smaller projects on Hetch Hetchy structures to meet water levels of service for sustainability, operational objectives for power system reliability, and regulatory compliance.
In response to the Rim Fire, completed the Lower Cherry Aqueduct Improvements project to repair damage and improve reliability and completed the Early Intake Switchyard Slope Hazard Mitigation project to reduce risk of slope failure.
Completed the Cherry Dam Outlet Works Rehabilitation project to meet stream flow release requirements.   
Replaced three power transformers serving Laguna Honda Hospital to meet power needs and provide reliability through redundancy.
Completed comprehensive maintenance and repairs of the substations serving the San Francisco Airport.
Completed the testing and repair of the submarine cable between Treasure Island and Yerba Buena Island.
Awarded three construction contracts for the design-build of the transmission and distribution infrastructures and the power substation for the Bay Corridor Transmission and Distribution Project.
Completed the installation of two solar electric projects: 142kW Burton High School and 31kW Starr King Elementary School. Three H additional solar projects under construction and three more in design and permitting.
Installed new 20-inch Emergency Firefighting Water Supply (EFWS) pipe near Ashbury Heights Tank to allow Twin Peaks Reservoir to connect with the lower (Ashbury and Jones Street) pressure zones more effectively. Additional 20-inch EFWS pipe installed on Irving Street from 7th Street to 19th Street and from Mariposa Street/3rd Street to Warriors Way, via Terry Francois Boulevard.