03. Accomplishments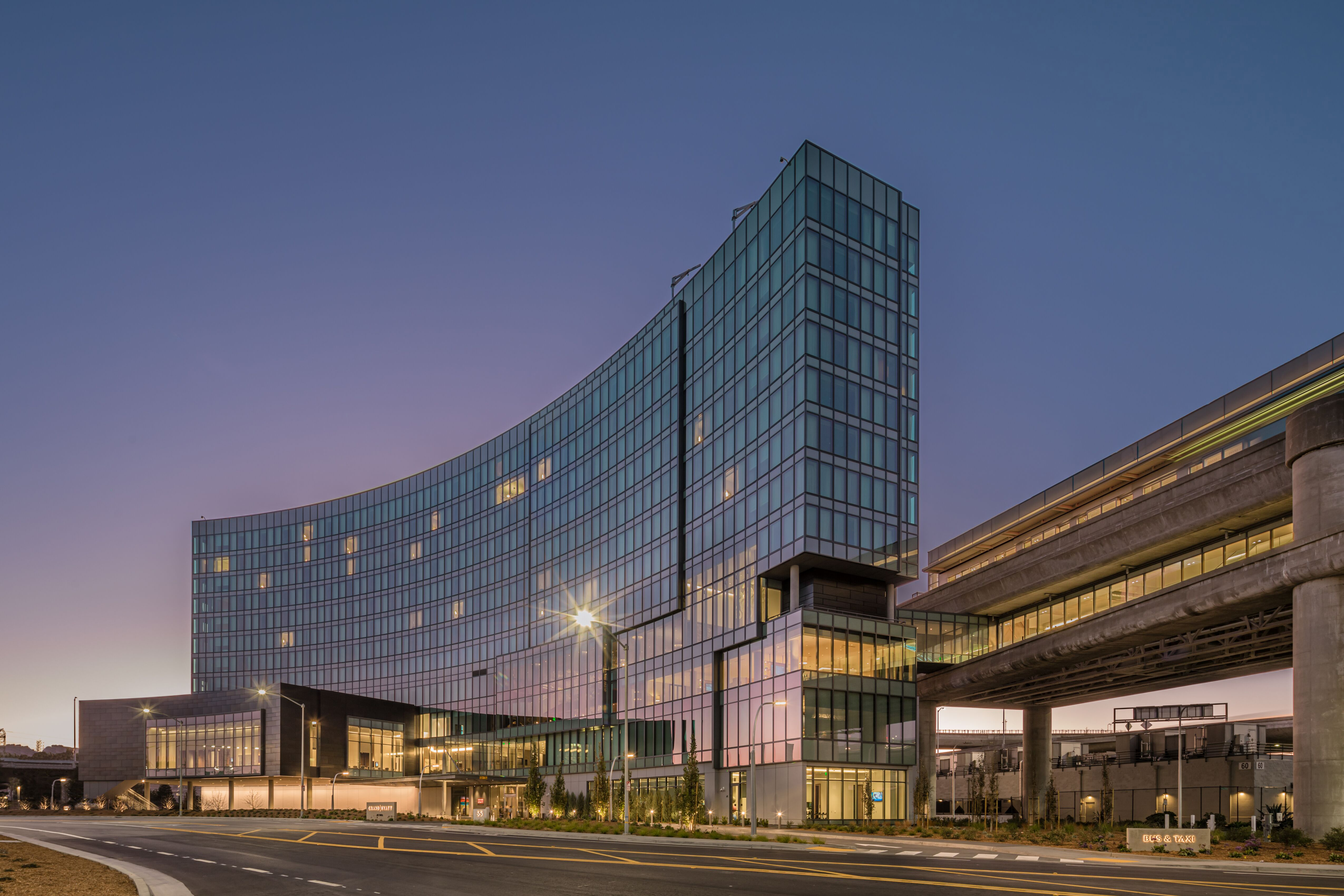 Transportation 
San Francisco Municipal Transportation Agency
Completed Chase Center opening infrastructure including construction of new transit platform and pedestrian safety, hospital access, neighborhood congestion, and mode share improvements.
Replaced over 800 buses in a seven-year period leading to the highest bus reliability rating ever recorded at SFMTA.
Fully opened the Transit Maintenance Center and added new light rail vehicles to continue the expansion of the MUNI metro fleet.
Completed Vision Zero-related high priority street safety projects including implementation of over 6 miles of new bicycle lanes and 9 quick-build streetscape projects in 2019.
Completed rail upgrades for state of good repair including replacing track, adding seismic upgrades, and rehabilitating aging infrastructure such as replacement of the Cable Car Gearboxes, the King Street Substation upgrade, and Station enhancements.
San Francisco International Airport
Opened the new 351 guest room Airport-owned Hotel in October 2019. This four-star, state-of-the-art SFO Grand Hyatt Hotel features meeting and function spaces, and restaurant, achieved LEED Gold certification. The hotel is connected to the Terminal complex by the AirTrain people mover system.
Opened the new Terminal 1 Boarding Area B with in May 2020 completion of all 25 gates projected for Spring/Summer 2021. Terminal 1 opened with the capacity to accommodate 16 concession offerings to provide passengers with a sense of place by showcasing local retail, food, and beverage.
Completed construction on the new Second Long-Term Parking Garage (LTPG) in February 2019. This will offset the carbon footprint by removing the need for shuttle buses.
Completed the first phase of the International Terminal refresh with new concession spaces, an outdoor terrace at Boarding Area G, seating areas and updated restrooms with gender-neutral and family rooms.
Began the second phase of the International Terminal refresh in July 2020, which will include many improvements to passenger flows and increase available office space.
The Courtyard 3 Connector project is 54% complete and is planned to be fully complete in Fall 2021. This project will construct a new secure connector between Terminal 2 and Terminal 3 to provide greater flexibility for airline gate use and to improve overall passenger experience.
Other Agencies
Completed the Downtown San Francisco Ferry Terminal Expansion Project in collaboration with the Bay Area Water Emergency Transportation Authority (WETA). This project included two new ferry gates, significantly increasing ferry capacity, and a 13,000 square foot public plaza. (Port)
Completed Phase 1 of the Salesforce Transit Center Project. (TJPA)
Successfully completed $270 million bond sale to refinance Transportation Infrastructure Finance and Innovation Act (TIFIA) loan and provide funds for construction and design of the Transbay Program. (TJPA)
Continued putting new Fleet of the Future railcars into service. Production of new cars will continue with final delivery of all cars by spring 2022. (BART)
Began overhauls of escalators at the Downtown San Francisco Stations and renovated elevators to improve safety, appearance, and cleanliness. (BART)
Secured a $1.69 billion FTA Capital Investment Grant to support the BART Transbay Corridor Core Capacity Program. (BART)